Featuring a carefully curated selection of 26 films in the world canon, the O.PE.N. is both a great standalone event and an excellent preamble to the 4
th
edition of the Singapore International Festival of Arts, the last iteration under the leadership of thespian trailblazer, Ong Keng Sen.
Indeed, amongst a lineup where almost every single presentation is singularly great on its own, it's hard to choose just which films one should partake in—O.P.E.N. film curator Tan Bee Thiam himself mentioned in our

interview

with him that "…The unique thing about the O.P.E.N. films is that they're all Singapore premieres. They do not overlap. They run for two weeks one after another, almost as if you're watching a very long film or film series."
For those of you who do not have the luxury of time to watch all these films, we here at SINdie pick for you 5 films and 2 short films that may not be the most well known, but are definitely amongst those most interesting.
1 July / 5.30 pm / 17 mins / The Projector
Raimo is a middle-aged man content with his life in the suburbs in Helsinki, Finland. He plays squash, he greets the black steward at the gym in Swahili, and he is fine with the status quo of incidental tolerance…until the leader of a Satanic Sex Cult, Maki, moves his family in next door. What follows next is genuinely and morbidly hilarious as Maki offers to be Raimo's squash partner and slowly intertwines lives to Raimo's most conventional horror.
Premiering in Sundance Film Festival's Midnight Shorts segment, Finnish commercial director Teemu Niukkanen's debut fictional short film is at once a cunningly intelligent social commentary and a dark comedy with a surprising abundance of heart. A self-professed 'master of lame', Niukkanen explores the clash between the mundane and the plain out weird with evident relish, and created a work that artfully straddles the fine line between entertainment and social satire.
There is a pre-screening talk by director Teemu Niukkanen and writer Antti Toivonen.
7 July / 7.30 pm / 16 mins / The Projector
An author hires a young archivist to whitewash her psychotherapist father's controversial legacy in this experimental drama.
Redolent of the fictions of noted New York journalist Renata Adler in its fragmentary presentation and depiction of a certain rarefied intellectual poverty, Spiral Jetty is a collage of near-perfect imitations of think-pieces from reputable journals spliced in with scenes of pastoral calm as we trace the progress of a young archivist going through the materials that forms the public memory of a brilliant if troubled psychologist. Director Ricky D'Ambrose displays an erudite consideration and a measured sense of composition in this mostly still, but subtly hypnotic work that would work just as well as an installation.
8 July / 5.30 pm / 102 mins / The Projector
A documentary that spans the entirety of a 2-days 2-nights trip from Northen Thailand to Southern Thailand, Railway Sleepers is a quiet meditation on the relationship shared between the Thai and trains through the ages, and the microcosms that blossom in every train ride.
The debut work of

Sompot Chidgasornpongse

, an assistant to Thai auteur Apichatpong Weerasethakul, Railway Sleepers is a work eight years in the making,

as the director struggled to find a focus, and eventually decided not to, in a meandering and pensive observation of railroad culture in contemporary Thai society.
There is a post-screening dialogue session with director

Sompot Chidgasornpongse

.
9 July / 3 pm / 95 mins / The Projector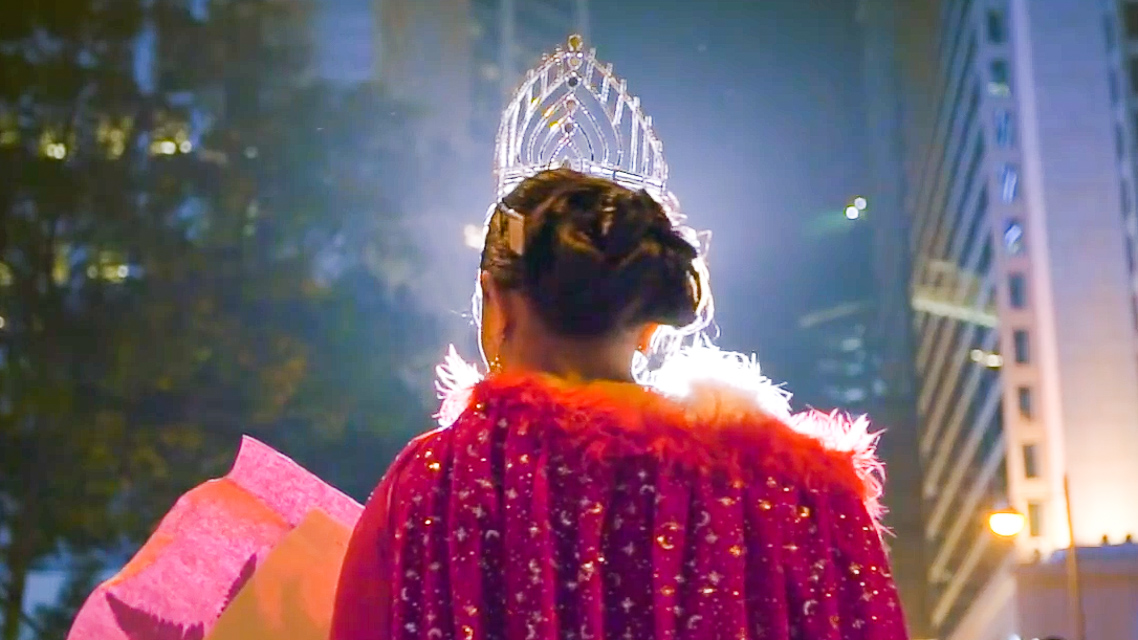 The work of seasoned documentarian Baby Ruth Villarama, Sunday Beauty Queen traces the lives and paths of five different Filipino domestic workers based in Hong Kong over a period of four years as they toiled to live their fantasies for a day in a beauty pageant.
An exploration of the trials and tribulations of these foreign workers, the documentary offers a warm and intimate insight into these invisible pillars of society, thought it does shy into maudlin territories at times.
9 July / 5.30 pm / 69 mins / The Projector
A look into the significance of falconry in the development of the Arab masculinity underscored by an observation of the lives of wealthy Qatari sheikhs, The Challenge is a visually resplendent gaze into decadence and ennui made poignant by a sparse and coolly distant soundscape.
13 July / 7.30 pm / 118 mins / The Projector
The winner of the Un Certain Regard Jury Prize in Cannes in 2016, Harmonium documents a gradual breakdown of family with a bleak sensibility as the lives of Toshio and his wife and daughter are disrupted by the emergence of Toshio's old friend Yasaka and long held resentments bubble to the fore catalyzed by this surprise intrusion.
15 July / 3 pm / 123 mins / The Projector
A moving character study of a single mother out to save her hospitalized son,

Félicité is a distinct step away from the moody desperate drama its premise portends. At times hopeful, and other times fatalist, the film deals an economic deck with its potent mix of urban malaise and rare kindness that sticks to the conscientious viewer long after the credit rolls.